press_release
New Website and Educational Materials Introduce the Revised Social Principles
Features videos, translations, and educational tools to engage with the global document
---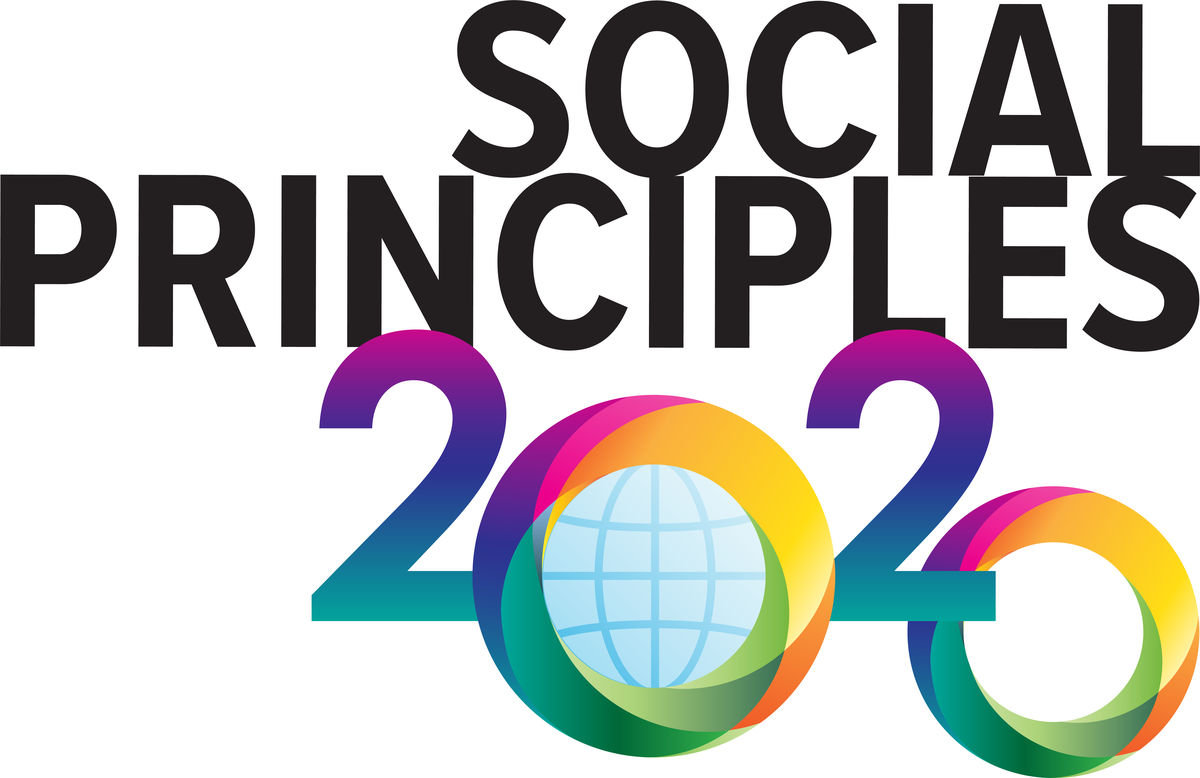 FOR IMMEDIATE RELEASE
January 30, 2020
Washington, DC – Church and Society launches a new website, www.umcsocialprinciples2020.org, to introduce the revised Social Principles to the church.
The new website includes an introductory video explaining what are the Social Principles, why they were revised, and how the new document is more globally relevant.
"Over the past eight years, thousands of United Methodists across the globe participated in the process to revise the Social Principles," said Susan T. Henry-Crowe, the General Secretary of the General Board of Church and Society. "With the new website, I'm thrilled that we can share this story with the whole church."
The new website includes translations of the revised Social Principles document in eight languages: English, French, Spanish, Kiswahili, Portuguese, German, Ilocano, and Swahili. Korean and Tagalog translations are coming soon.
In addition, the new website highlights additional resources to learn more about the revised Social Principles. Each section of the revised Social Principles will feature videos with the writers and "Resource for Mission and Ministry" cards.
Much like the popular "Faith and Facts" cards, Resource for Mission and Ministry cards offer practical ways United Methodists can engage with the Social Principles revision through worship, education and advocacy in their own communities.
Before General Conference 2020, visitors will see new resource cards and videos posted.
The website also includes a section where delegations can request presentations from Church and Society board members and staff.
"The revision process reaffirmed the importance of the Social Principles to United Methodist witness across the globe," said Henry-Crowe. "The new website provides practical resources for United Methodists use the revised document today."
To learn more about the latest updates on the Social Principles, sign up here.
###
About the Social Principles
First adopted by The United Methodist Church in 1972, the Social Principles are a living document that represent the church's thoughtful positions on contemporary social concerns. Recognizing the need for the Social Principles to reflect the global nature of the church, the 2012 and 2016 General Conferences called Church and Society to steward a revision process. After an eight-year process with contributions from over 4,000 United Methodists, the revised document is a more focused, succinct, and globally document with a strong theological grounding. This is the first comprehensive revision of the Social Principles in nearly 50 years.
About Church and Society
With offices on Capitol Hill and at the United Nations, the General Board of Church and Society is the advocacy arm of the United Methodist Church. The board is called to advocate for the implementation of the Social Principles.
Contact:
Kurt Adams, Communications Director
(202)488-5630 or kadams@umcjustice.org