Rev. Jeania Ree V. Moore
Director for Civil and Human Rights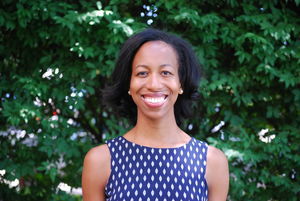 Jeania Ree manages the civil and human rights portfolio at Church and Society. This includes work on immigration, criminal justice reform, gun violence prevention, the death penalty, religious liberty, education, refugees and migration, and voting rights.
Her work on civil and human rights centers on upholding human dignity, and engages emphases — such as racial justice — which support that dignity.
Jeania Ree feels called to ministries of justice and compassion through advocacy and theological education. Having experienced activism as faithful witness, she believes that in this work of faith-based advocacy, we both give and receive God's grace. Jeania Ree hopes to have an impact not simply on an issue, but also on the people involved in advocating.
A graduate of the Candler School of Theology and the University of Cambridge, Jeania Ree is a commissioned deacon in the California-Pacific Conference.
Email: jmoore@umcjustice.org
Phone: 202.488.5657