Protect DACA. Protect Immigrants.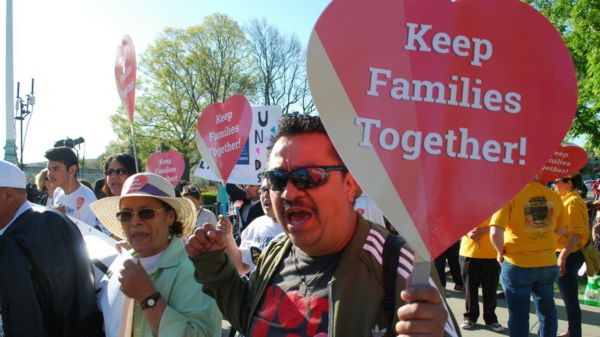 Tell your members of Congress and the President: Protect DACA!
Deferred Action for Childhood Arrivals (DACA) is an immigration policy put in place by the Obama Administration in June 2012. This policy allows children who were brought to the United States without documents to be eligible for work or schooling and not be faced with the threat of deportation. Almost 800,000 people are currently protected under the policy.
The United Methodist Church supports the steps taken by President Obama (including DACA) as a necessary, temporary step that allowed certain groups of immigrants to apply for temporary legal status (2016 Book of Resolutions, #3281. The Church also supports the adoption of the DREAM Act as legislation to protect DACA recipients (2016 Book of Resolutions, #3164).
In June of 2017, attorneys general from ten states threatened to sue the Trump Administration if it does not end DACA; in July of 2017, twice that number wrote to encourage the administration to maintain and defend the initiative. We urge President Trump to sustain his commitment and preserve DACA. We also encourage President Trump and Republicans and Democrats in Congress to enact legislation that replaces fear and uncertainty with permanent protection for DACA recipients.