Email your members of Congress: Pass the Dream Act! Protect immigrants!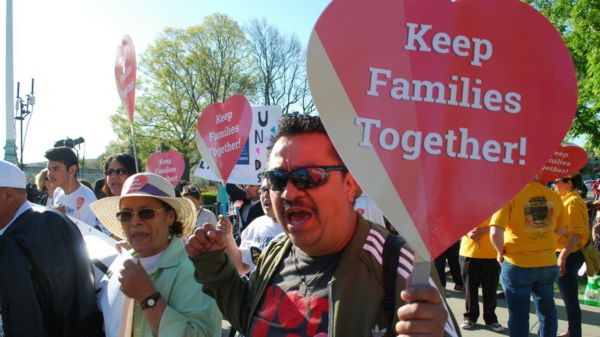 Five months ago, the Trump Administration announced the end of the Deferred Action for Childhood Arrivals (DACA) program, with termination effective March 5, 2018.
With less than one month before nearly 800,000 Dreamers are opened to deportation, the U.S. Congress is now deciding on whether, and how, to protect these immigrant youth. Your senators and representatives need to hear from you.
As people of faith, we are calling on Congress to pass the Dream Act.
We urge Congress to vote YES on legislation that is focused on a pathway to citizenship for immigrant youth.
We urge Congress to REJECT any proposals that would fundamentally change our immigration system, especially family sponsorship and access to asylum. Proposals mirrored after the White House proposal, the RAISE Act, or the SECURE Act stand in stark contrast to the immigration policies we seek by limiting family sponsorship, failing to protect asylum seekers, cutting legal immigration, increasing detention, harming border communities and destroying family unity, the bedrock of immigration systems and key unit of human society as ordained by God.
Since 2012, The United Methodist Church has supported the Dream Act and called on the U.S. Congress to pass it (Book of Resolutions, 3164). Since Sept. 5, 2017, over 20,000 Dreamers have lost their lost their status, work eligibility, and ability to remain legally in this country. Hundreds of thousands more will lose theirs in the coming weeks if legislation is not passed. The time for action is now.