Tell your members of Congress: Pass the DREAM Act!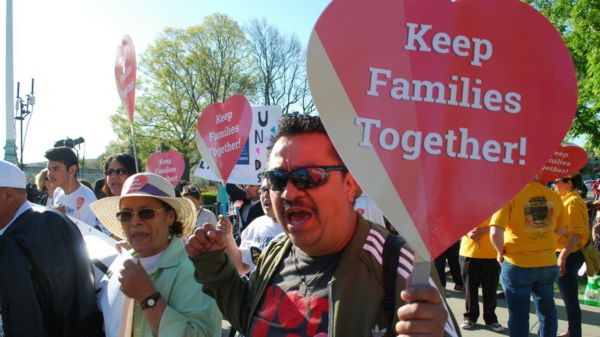 On Tuesday, September 5, the Trump Administration announced that the Deferred Action for Childhood Arrivals (DACA) program will be terminated, effective immediately (no new applicants) and ending without continuation in March 2018.
Protecting nearly 800,000 young people from deportation—"Dreamers" whose numbers include United Methodist pastors, youth, and others—and providing them with work authorization, DACA is a valued and necessary moral policy in our society. Yet, the government has decided to end this protection and open up close to 1 million people (and more, counting their families) to deportation.
The only hope for DACA recipients is a legislative solution before March 2018. Call on your members of Congress to pass the DREAM Act.
Bipartisan legislation considered by Congress since 2001, the DREAM Act was reintroduced this year by Senators Dick Durbin (D-IL) and Lindsey Graham (R-SC). Since 2012, The United Methodist Church has supported the adoption of the DREAM Act as legislation to protect DACA recipients (Book of Resolutions, 3164). The Church supported the steps taken by President Obama, including establishing DACA, as a necessary, temporary step that allowed certain groups of immigrants to apply for temporary legal status (Book of Resolutions, 3281). Now, the DREAM Act is the necessary recourse to protect DACA recipients and provide a pathway to citizenship.
DACA has allowed thousands to pursue their dreams, to live without fear of deportation in the country they call home, and to invest in their future and in the future of our country. Ending DACA is morally reprehensible, denying hundreds of thousands of young people the chance to integrate and thrive.
We cannot stand by and allow this denial to remain. Our immigrant brothers and sisters deserve dignity, welcome, and the opportunity to flourish.
Please send a letter to your members of Congress telling them to do all in their power to pass the DREAM Act.
For more information about how DACA affects people in your state, email our director of civil and human rights, the Rev. Jeania Ree Moore, at jmoore@umcjustice.org.