Support the Dream & Promise Act of 2019 for Immigrant Dreamers, TPS holders, and DED recipients in the U.S.!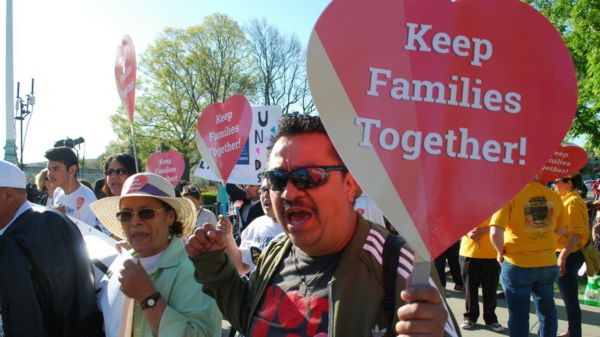 H.R. 6, The Dream & Promise Act of 2019, is legislation that protects certain immigrants, providing them with the ability to remain in the U.S. and access a pathway to citizenship.
Dreamers are immigrant young people brought to the U.S. as children. Many are now young adults. They are kept from fully participating in U.S. society due to their undocumented status and are at risk of deportation.

Temporary Protected Status (TPS) holders and Deferred Enforced Departure (DED) recipients are migrants who have lived legally in the U.S. for decades due to armed conflict, environmental disaster, or other situations in their countries of origin that prevent safe return. They have built lives, families, businesses, and futures here and yet, their ability to remain in the U.S. is threatened with expiration.
The United Methodist Church has for years supported DREAM Act legislation providing a pathway to citizenship for Dreamers. This H.R. 6 combined legislation would protect millions of immigrants in similar situations, addressing the reality that multiple immigration statuses exist within the same families and communities. Millions of Dreamers, TPS holders and DED recipients have mixed-status families including these statuses, alongside U.S. citizen children.
Recognizing the lives these individuals have built in the United States, the prohibitions to their full participation in U.S. society, the contributions they have made nonetheless, and threat of danger, family separation, and destroyed lives that deportation presents, the Dream & Promise Act of 2019 is just legislation that presents a practical and biblical way of "welcoming the sojourner among you as your own." Leviticus 19:34