faith in action
Poems that Wrestle with Christian Truth
The Struggle to Believe by S T Kimbrough, Jr.
---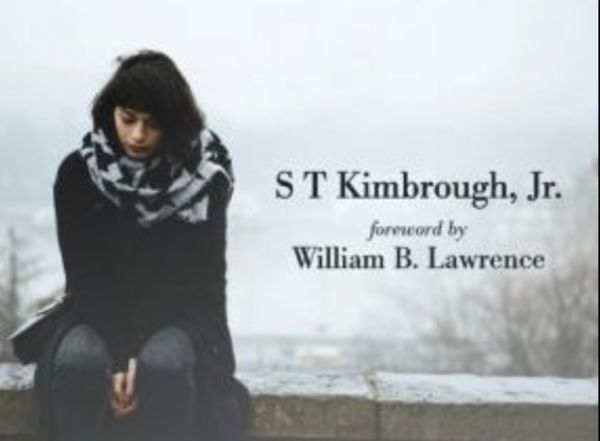 In his new book, S T Kimbrough, Jr.'s poetry brings the struggles that many people of faith have with aspects of their beliefs. According to Kimbrough, the struggle to believe is quite normal, or we may not think about faith at all. He says to ask the lasting and burning questions about belief does not mean we have lost faith, are losing it or will lose it – it should indicate the fervent desire for an authentic faith which willingly faces challenges to grow.
"Is there any book more pertinent in terrifyingly tumultuous times than one that helps us honestly wrestle with God? That relevance is the gift of S T Kimbrough's new collection of poems. In them we find the words to wade into a Jacob-like refusal to let go of the divine, even in the midst of great difficulties and doubt." - Lester Ruth, Duke Divinity School
William Lawrence of Perkins School of Theology, Southern Methodist University says, "this book should not be dismissed as just a collection of poems, but in short a vehicle for exploring, explaining and expressing faith continuing in the Wesleyan style of being theologically engaged with the world."
Below is one of forty-eight poems in the book.
WRONG-HEADED FAITH by S T Kimbrough Jr.
What if there were no hope at all, and hopelessness our destiny, and pointless life should us appall, and life become despondency?
What if there were nowhere to turn and kindness no one dared to show, and sharing everyone should spurn, and speech should wound like a crossbow?
If faith alone's our last resort: and we say our God understands; we will all goodness surely thwart, remove all goodness from our hands.
To say, "Don't worry, God knows best, and God will one day make things right,;" would sound as though we surely jest; such speech will our own faith indict.
If faith suggests our helplessness, what kind of God wants this result- a realm of constant hopelessness where status quo is God's insult?
S T Kimbrough, Jr., holds a PhD from Princeton Theological Seminary and is currently a research fellow of the Center for Studies in the Wesleyan Tradition at Duke Divinity School, Durham, North Carolina.