statement
Living into our Calling for Reparations
On the Tulsa Race Massacre and the theological calling for reparations for African Americans.
---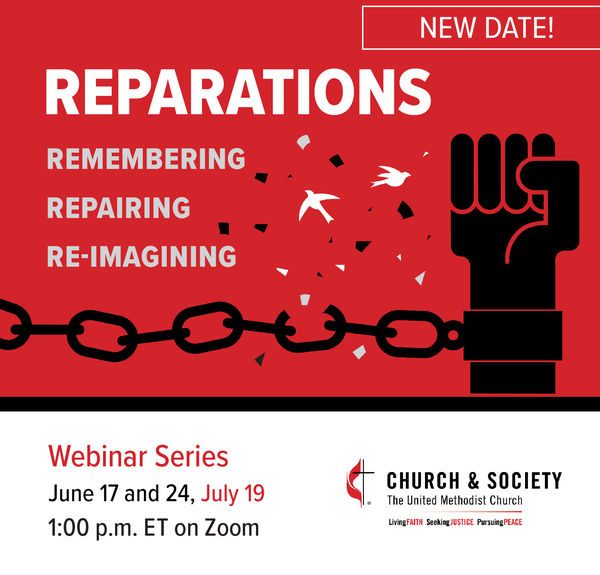 Last week we observed 100 years since the Tulsa Race Massacre, one of the worst events of anti-Black terror and violence in U.S. history which devastated the Greenwood district of Tulsa, Okla. Greenwood was known as "Black Wall Street" because it was a thriving community and home to hundreds of Black-owned businesses. In two days of gunfire, arson, and aerial bombing, as many as 300 Black people died, and a thriving community was destroyed, with damage estimated at over $27 million (in today's equivalent). The aftermath of the Tulsa Massacre left an incalculable loss of what would have been future generational wealth and opportunity.
In recent years, the survivors of the Tulsa Race Massacre and their descendants have called for reparations. They are asking not only for us as a nation to address the harm and wrongs done to Black lives 100 years ago, but to the lasting harm and impact every day since. The Tulsa Race Massacre is a vivid example of how racial terror and intergenerational systems of racism and discrimination act to widen racial inequalities. According to the Brookings Institution, for example, the average net worth of a white household is ten times that of a Black household today.
Because of persisting inequities like the racial wealth gap and growing calls for a meaningful reckoning with past wrongs, we are witnessing new and exciting conversations around reparations for descendants of slavery. The United Methodist Church officially supports reparations and calls on Congress to pass H.R. 40, the bill that would authorize a study on reparations (Resolution 3066).
That is why I hope you'll join us at Church and Society for a special webinar series, "Reparations: Remembering, Repairing, Re-imagining." For three Thursdays in June, we will examine the intergenerational racism and discrimination experienced by descendants of slavery to ask how it contributed and continues to contribute to the widening racial wealth gap we see today, examine examples of reparations taking place today and in U.S. history, and explore the theological case for reparations.
I hope you will register and join us on Zoom Thursdays in June at 1 pm EST as we explore how our Christian faith and United Methodist tradition informs our response to reparations.
If you cannot attend a scheduled session but are still interested, I encourage you to register to receive a link to its recording.